Fish Oils are perhaps one of the most vital staples of a healthy life. The Omega-3 contained inside fish oils is important for many body functions. We have been taking fish oil for decades. In fact, fish oil is the very first change we made in our family's diet, and saw significant results.
BUT.....
Not all fish oils are alike. In fact, not all are healthy! If not properly sourced, processed, and packaged, they can actually become a health negative due to heavy metal content, impurities, low nutrient concentration, or even rancidity.
We have settled on a short list of fish oil suppliers, one of these is
Nordic Naturals.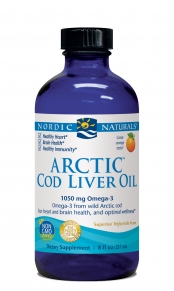 Now, you can order Nordic Naturals direct from Little Sprouts Farm as part of your overall health supporting monthly order. We have tried many of their combinations and flavors, and settled on a short list of our favorites, which we now make available to you. Just look in the online store under "health supplements" and you will see the options. As usual, your oder will arrive at your door on delivery day.